Out of Their Element

                     The usual into the car,

                     out the electronic door

                     kind of day,

                     until the flashing lights

                     of a Boulder city fire truck

                     warned people to pull over.

                     Was it an accident,

                     a heart attack victim?

                     No, it was a humble Hereford steer

                     at the corner of Pearl and Ninth,

                     making a futile attempt

                     to blend with the herds of people

                     who stopped to point

                     and stare in wonderment.

                     Head lowered in imitation

                     of the woman ahead of him,

                     he followed in her footsteps

                     through the flashing walk signal,

                     while she remained

                     sublimely unaware of a

                     thousand pounds of beef behind her,

                     trying so valiantly

                     to find his way home,

                     and knowing instinctively

                     that he never would.

                     But the steer moved on,

                     up the hill,

                     a trail of drool streaming from his lips,

                     while firemen

                     stood helplessly by

                     not knowing what to do

                     with a low-tech animal

                     in a high-tech world

                     where even a mouse

                     is electronic.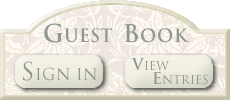 For those of you who don't know about it, Linda and Roger Allbritten belong to that rare breed who really do put their money where their mouth is.   For a considerable (and costly) amount of time, they hosted a poetry site on the worldwide web called Showemall.    Those of us who remember what they did for poetry (and for us) wish to tender our thanks and continued best wishes to these wonderful people.   If you were one of those lucky enough to find Showemall before they were forced to close it down due to financial restraints, please sign Linda's guestbook and let her know that you appreciated all she and Roger did for poetry and for all of us.