In light of the horrible events unfolding in the Sudan today, and now in Kosovo as well, a number of poets and writers from around the world have come together to voice their protest against the terrible things being done to the unhappy residents of Darfur, Western Sudan, and now to Serbian Christians in Kosovo by their Islamic neighbors.   We also very much regret the many similar happenings of this nature all across this unhappy continent, Africa -- Somalia being another example as well as now in Europe.  We hope for peace.  It is unfortunate that Serbs killed off so many Moslems a decade ago, but that does not justify the ethnic cleansing now happenig in Kosovo, nor the destruction of historic landmarks.

SING  LADY

           by Val Magnuson

Across the room she came,

the feathered Kwanzaa queen

walking through clouds and

rainbows

into some noonday dream

sing lady-

of  border crossings

from sunshine lands

those portraits in blue sailings

and your flocks

wing to wing chainings

with Captain Midnight

and his boat flyers

over one way waves

sing lady-

spread your tatterings

paint portraits of sages and slave runners

those reflections

of nudes descending

into towering cities

and their prostrations

and frustrations-

play some audio dna

of how life is so beautiful in america

sing lady

of the neo head

tell of the candidate for peace

that King man with rainbow sky

that ball of fire

who gave light to mountains

and had his own dream, stamps!

sing lady

of how we love america

that cosmic adventure

even if you're from canvas city

sing its resume

Val Magnuson  Copyright 2004

       (http://ValmMagnuson-com.com)

AFTER SHE SAW THE CHILDREN HACKED BEFORE HER

                                  by Lynn Lifshin

                                      USA   Copyright  2004

she slid under the bodies. Someone

came back, saw her breathing,

beat her hard and left her to die

but she dragged herself, she could

not use her arms, used her teeth to

dig out a potato and eat it. Some

one else took her to a barn where her

wounds filled with worms. Then

her daughter's dog came, licked them

clean. Now in court for the murderer's

sentencing she limps, her steps halting

after the 4th man hacked part of her

leg off, turned her foot backward. Will

justice bring back my children she

whispers, bring me someone to bring

me something from the market?

Copyright 2004, by Lynn Lifshin

    Possibly the most widely published poet

      in the history of the world


Not Bliss
by Stazja McFadyen, Usa

  (editor/publisher of Map of Austin Poetry e-newsletter)

Ink rubs off the newsprint

staining my fingers.

Current events

get under my skin.

Children, less than old enough

to bear descendants,

bear arms against their masters' enemies.

To madmen, everyone is the enemy.

Foiled children, forced to witness

Father's execution, Mother's rape,

Baby Ashraf's, Baby Wu's,

Baby Magdalena's mutilation.

Facts I do not want to face

but cannot turn away,

knowing unawareness

is not innocence.

     Copyright, 2004 by Stazja McFayden,

       USA

CATTLE AND HOLY COWS

Sara L. Russell, 26th April 2004

Allah approves farming of infidels,

Or so it seems, out in Western Sudan,

Women are raped near burned-out citadels,

By men who twist Allah's celestial plan.

Wounded and childless, homeless, widowed now,

They see their children sold in slavery

And wonder at what unknown holy cow

Endorses disregard for sanctity.

Mankind's modernization, highly-prized,

Seems meaningless beyond banality;

Sophisticated - not yet civilized,

While yet prevails such cold profanity.

Old gods stand speechless; tribalism reigns

Where holy words echo through empty brains.

NOTES [on this sonnet, Western Sudan and the old malaise of tribal violence]:


Humanity has become more sophisticated without becoming more civilized - there is still looting, burning, torture - all manner of warfare, to this day, for the same old reasons of tribal territory and religion. Only now we can do it more quickly, on a larger scale. Some call this civilization; I call it monkeys with nukes.
So here we are, finding ourselves at the top of the food chain, yet stupidly preying on each other - and all the while we are being defeated by something much smaller and more deadly: super-bugs. It would be better stop all senseless killing and do something for mankind as a whole - start looking for cures. At the same time we could look for something more realistic than the old "love each other" hippie philosophy. We could simply start with mutual tolerance. Less immolation, more communication.

Sitting round a negotiating table may not seem as exciting, to young men, as sneaking around with bombs and guns. But it probably gets results more quickly than any war. Unfortunately however, as demonstrated in Western Sudan, there are still savages and barbarians at large... probably using the word "war" as an excuse for spreading their seed through the female populace wherever they invade, and killing off the men, to ensure their own dominance. The occurrence of this type of savagery remains unchanged since primeval times.

Sara L. Russell, 26th April, 2004.

    (England - Editor, Poetry Life And Times)

O PEERLESS MAN

       by Mary Louise Shirley Vaughn Hopson

                               Iowa, USA

Black Ivories, sons of the African Dawn,

Some places the rivers flow calm,

Why do you swim, still, in dark waters,

Sinking back down into the abyss, long ago,

Dredging up so much and so much?

O fierce warrior whose strong frame

Crossed the Fatherland  trading sagacity,

Fusing so much and so much...

Soon tribal chieftains laced with greed,

Their partners in trade, woven alike,

Garbed in Souks, tongues Ishmaelitic,

Bartered with a kiss prized tribesmen,

Adept, exchanged for trinkets,

Tricked, trapped, names lost,

Shackled in smooth cloth,

Cast into ships that sailed to and fro

Upon the turbulent high seas

Spewing so much and so much...

When strong shouts met with lashes

Rendered by the hands of Masters

Suited up for the journey

Conquering so much and so much...

While stepping up the trade in pride lost

Reason crippled with dread,

The chant of villagers captive, quieted

By the churning of the waves,

Silencing so many and so many...

O descendants of Black Ivories.

Sons of the African night,

Still caught in the undertow,

Submerge this vessel of grappling iron, unmoved,

An anchored trap waiting! Waiting!

Luring aboard so many...for so much.

Copyright, 2000 by M.L. S.V. Hopson


A Child's Epitaph



By Michael Burch (Copyright 2004)
                    (USA - Editor of The Hypertexts.com)

I lived as best I could, and then I died.

Be careful where you step: the grave is wide.

Neglect

What good are tears--

can they spare the dying their anguish?

What good -- our concern

to a child sick of living, waiting to perish?

What good--the warm benevolence of tears

without action,

the eloquence of prayers,

or a pleasant benediction?

How many children will die

with swollen bellies

consumed by flies,

their eyes too parched to cry?

I hear the faint lament

of souls departing,

mournful and distant.

How easily we could have saved them,

how pitiful our effort,

how fatal its effect.

If they died, then surely we killed them,

if only with neglect.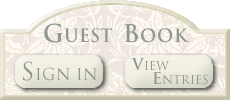 Devaluation of Life (Part 2)

                    by Debashish Haar, India

                           Editor, Mystic East Anthology

This prison was constructed with bricks of freedom

  Where tortured love is paraded, naked like a prostitute,

    Where trust is violated and light wanders for a home,

       Where curtains gather fresh creases in blood and white...

No, this is not a kingdom of oil!

   Nor a garden of gold!

     This is a place where blood is de-colored in soil,

         This is a place where hatred is an art bought and sold.

A place where freedom is looted, 'coz there're no pearls or gem-stones,

  A place where women and children are sold

     For the price of their kidneys and bags of bones

       A land praying for a dry and fissured sky to fold.

Champions of freedom have so far overlooked this dung-heap;

One day air 'll ignite and turn life into oil, and so they wait and weep.

Copyright©2004  Debashish Haar

The Arrogance of man

                 by  David Taub, U.K.

                               Editor of Poetry e-Motion

Who deem to dole out rules and 'roles' -

and limit those whose

only failing strength

is to 'submit' ...

To tear apart the lands and lives

'fertile grounds' and 'humble wives'

in argument of 'betterment'

as they see fit ...

Who's 'structuring' - 'improvements' (not)

drive to 'better' - (better what?!)

A dizzy pace (no sense of shame)

Their victims - women, land (- their 'game')

Then those who struggle with their 'wealth'

compromised world's failing health ...

Their questionable realism

i question with a cynicism

that they defend - "Ha! Idealism)

Forgive me - is this 'Sanity'?

as arrogance chokes

humanity ....

Copyright ©© February 1997 David Taub

Sheltered Life

         by Michael Bugeja, Director and Professor

                      Greenlee School of Journalism                                         and Communication

                                          IA State University  

                                            Ames, IA , USA

I cannot ponder genocide. I am

Witness only to the word that cannot

Clothe or soothe or shelter the afflicted--

My feeble privileged life, which would comfort

If it could, but failing that, is testament

Silent as a prayer to some unseen power.

Copyright, 2005, by Michael Bugeja

Inshallah: Bullets for the Prophet

                            by Joseph Armstead

                                       U.S.A.

They are hungry for Heaven.

God looks down,

past spinning spy satellites,

past secret weapons platforms,

past invisible frequencies masking

covert intelligence transmissions,

down through ash-filled clouds,

past the screeching jet fighters,

past the phalanxes

of incoming rockets,

down upon the parched plain,

upon timelost ruins,

the tombs of kings,

and sees blood and misery

in the grim faces

of his stoic children.

It is not good.

It is not just.

The path to the gates

of Heaven

is not paved with

spent shell casings.

They are hungry for Heaven.

Once heart of ancient

Nubian Dynasties,

now the largest nation

in the Motherland,

Once home of the Cushites

in the Middle Kingdom,

forever bisected by the winding Nile,

where Muqurra, Alwa, Meroe, and Sawba

saw the rise of Christian Nubia,

now the site of massacres at DarFur

in a very uncivil war where

the Names of God are

interchangeable

with the names Kalashnikov,

Heckler and Koch, Colt,

and Smith & Wesson.

It is not good.

It is not just.

The Gates of Heaven

are festooned

with barbed razor-wire

and the paths of devotion

and of righteousness

are a minefield.

They are hungry for Heaven.

God looks down

upon this maddening

Feast of the Hateful,

and sees a future made black

under the bodies of the dead

and the dark light

from tortured souls

sold into slavery and shame.

Blinking back a tear,

God turns and looks away.

The hungry fall into

a fitful sleep,

souls starved,

Heaven's banquet denied.

--- fini ---

copyright © Joseph Armstead 2004

ART LESSONS

by Debbie Dembinski and Mike Wilson

            Copyright April, 2004       USA

In the gallery's light

we speak quietly.

Paintings flaunt their textures,

more bold than we

who hold a palette

and hesitate to pick up a brush.

We who march

because we don't know

what else to do,

who long for love to be free .

know the depth of death.

In a world

rampant with hatred

we resist hitting back,

cry out in frustration:

It makes no sense.

In the gallery's light

we, the conflicted,

speak of darkness

as if those who hate

are created on a different canvas.

Rwanda

         by Conrad Geller

               Mt. Kisco, NY, USA

Hard to imagine what there was to fear

On such a night, like any other night,

Hot, with the heavy air so still it seemed

Waiting for mystery or sweet delight.

Hard to remember what there was to feel

With all the noise, in all the fire and smoke,

The holy silence on the following day

With which the empty, smoldering streets awoke.

Hard to discover what there is to say,

Feeling gone, anticipation lost,

Hope trivial, while in our hands we hold

Only the remants of a holocaust.

Copyright, 2005

Conrad Geller

19 Spencer St.

Mount Kisco, NY 10549

tel:914-666-7105

email: cgeller@post.harvard.edu

Oh hope!

         by Bhuwan  Thapaliya

                         Nepal

                                    Oh hope! Thou secreted peace

Or cavernous anguish

Is there no nomadic course of elegance

That leads away from thee

No circuit sage of all the path

Descried by cunning men

To cringe thee of thy sacred prey

Advancing to thy den

So give me back to death

The death I never feared

Except that it deprived of thee

and now, by life deprived

in my own grave I breathe

and estimate its size

Its size is all that Hell can guess

and all that Heaven was

Still own thee

Still thou art

What surgeons call alive

Though slipping -- slipping I perceive

The destiny of my destined dreams

Copyright 2003 Bhuwan Thapaliya

DANGER IN THE MIST

               by  Roger Worley, aka The Quill

                            Editor:  The Poets' Porch. USA

Beneath an upside down,

outrageous looking Borba tree,

an ancient lion takes refuge from

the grueling sun

of the African

wilderness.

As he yawns and brandishes his

off-yellow tail, living the life

of "Riley"...

A hundred miles away

other "humanoids"

of nature's domain,

attempt to claim

the throne of the king

by endeavors which

are more barbaric

than being mutilated

by the claws of the

dozing king.

(C) The Quill 2004

""Bilad as Sudan" Arabic for "Land of the Blacks"

                   by Helga Ross

                               Canada

Africa, cradle of civilization,

uncivilized beyond understanding,

cries, bleeds, dies: we humanized do nothing.

Blood floods Black Sudan, the drowned great nation;

Nubia's past, Aswan Dam's foundation.

An Islamic tide with no withstanding?

Rape and carnage twist Allah's commanding:

Genocide, a tribe's annihilation!

Bony being, bloated belly – Baby!

Old-age tiny size, your huge tear-dried eyes

plead your plight while we scarce can bear the sight.

Yet we see and see tide of refugee

we'd stem if we would stop the spurn of sighs;

make mankind, not power, not greed, our fight.

copyright © Helga Ross 2004

Heaven: The Legend

           By Carmen Ruggero

                          USA

It came to me in a dream,

in the instant,

between awake and asleep.

I saw God's angels.

Saw them spread their golden wings,

and soar across the blue,

I saw them smiling,

their hair flying to the wind,

resting on luminous white clouds.

I heard their shining voices

rise to the Father

in heavenly praise; yes Him

who created man, and woman

to bring forth the fruit of their love.

For that's how He saw eternity:

Through human passion, unending,

repeating the blessed cycle of life.

Then I heard their voices falter,

discordant, harsh; I turned to see

their faces crumble, their wings a cinder.

The heavens darkened,

and from the earth below,

jet black speared through the clouds.

I opened my eyes; it wasn't a dream.

I was in hell, breathing its terror.

The faint voice of a child:

"Our Father…… please?"

And then there was silence.

Carmen Ruggero @2004

Western Monkeys

          by Ian Thorpe, Scotland

              Copyright, 2004

We hear no evil, see no evil:

Its their culture, we do not understand.

We beat ourselves with righteous guilt

for the evil trade of long dead men

yet stand aside, permit the femicide

some long held tribal prejudice demands.

The hand that rocked the cradle of mankind,

the breast that stilled the hungry infant's cries

must bear the burden of the grown man's rage

and envy of the womb's deep silent power.

The knowing man, with beast still deep within

knows less than beasts we clamour to despise.

From Abraham down through Africa,

a journey on a road in time and space

has brought us little way along the path

that leads to our reunion with the gods.

Defile the seed and taint the future breed?

Black or white, are we not enough the same.

The violated woman never knows

what evil dwells within her silent shame.

Her cries carry no economic weight.

"What can we do, they never help themselves?"

As mercy dies Western Monkeys shield our eyes,

take refuge in wealth, accept no blame.

               Copyright 2004, Ian Thorpe

"Soldier Boy"

            by  Griffin Irving, USA




Dazzling - Time



A revelation - Details



Best new show - The Guardian
Barefoot boy in army fatigue

masquerades as a soldier

in random time-lapse tragedy,

preparing for his memorable

wide spectrum scream

and falls again like a feather

until the director's cut.

Behind closed doors

sit the Smiths,

the boy's death a dream

on their big new screen

which they watch

from the comfort

of their couch -

eating ice cream.

Griffin Irving

Copy right 4-29-4

Africa Dances

             by David Summers,  USA

                    Editor, Hadrosaur Tales

She glides around the dance floor,

dressed in a resplendent gown of lush

forest, sere desert, and luxuriant veldt-land.

Africa's gown gives life to an abundance

of creatures.  Those lions, hyenas, elephants,

and even humans, in turn, are Africa.

Africa doesn't dance alone.  With her

are Eurasia, Australia, and the Americas.

Tragically, all suffer as the dance proceeds.

Like a cancer, certain humans destroy other

humans heedless of balance.  Unlike a

cancer, humans have the power to stop.

Humans can choose to pursue quests other

than power and money, or they can choose

to consume one another until every last one

is gone.  Either way, Africa and her friends

will continue their dance, relieved that the

music is, once again, harmonious.

--David Lee Summers

       Copyright, 2004

Two Hands

         by Larry Tilander

                      Canada

One hand holds a dagger.

One hand loosely clutches sand.

Two hands, you could not tell apart

In one divided land.

Two hearts One heart is beating fast.

One heart has beat its last.

The sand falls from a dusty hand.

One life is in the past.

One million turn away; don't care:

So many in despair.

They're strangers in dusty land.

There is no profit there.

Two hands, one cold and stiffening,

The other wet with sweat.

Two hands. They should be clasped in love.

Don't let the world forget.

Copyright, 2004  by Larry A. Tilander

Victim of an African Regime

              by  Susan Cook-Jahme

                             South Africa

Cruel eyes of tormentors,

Rapturous, unblinking,

Festering with hollow insanity

Through blood smeared bars

Of her padlocked confine.

Erratic hours of electrode pain,

Torturers wielded clubs and rod-irons,

Now intimate with her dampened places,

Humid musk of fear ever present,

Blanketing, permeating stagnant air.

Within the shadows of her soul,

She clings to life upon a thread,

Belief in her ideal, her country''s future,

Freedom for her fellow man,

No longer choked by a despot''s shroud.

Rough hewn, young-old, she sits

In bare breasted silence,

Carved into an ebony tomb,

Pain wracked, proud……

Washed by intermittent time.

Whilst mist clad silks

Slip softly, silent,

Protective……

Over weather worn, broken limbs,

Bruised blue in gentle morning light……

Susan Cook-Jahme©© Copyright 2003

A Torturous Dance

          by Susan Feather

                      Des Moines, IA   USA

Not a National Geographic special

Not a celebration of tribal life

These lines pound a keening verbal

Protest of Sudan's genocidal strife.

Susan Feather , Copyright, 2004

       .

Please Lend Me A Pen

      by Abdi-Noor Haji Mohammed

                      Somalia

A WOMAN WEEPS IN THE SANDY PLAINS OF AFRICA.

I WAKE UP BEFORE THE DAY BREAKS

I COLLECT WATER, FETCH FIRE WO0D

I CLEAN THE POT. I COOK YAMS

I HAVE MY SWEAT DRAIN IN THE HEAT

I LIT FIRE FROM WITHIN STICKS

AS I FAN THE SMOKING EMBERS

TEARS OF PAIN FILL MY EYES

I HAVE TWO MEN IN MY HUT

ONE IS MY LITTLE BABY BOY

OUT OF RAPE HE WAS BORN

THE OTHER IS A BRUTE. A RAPIST

HE KILLED MY BELOVED HUSBAND

HE TOOK OVER EVERYTHING WE BELONGED

HE MADE ME HIS ILLIGITIMATE WIFE

HE IS THE FATHER OF THIS CHILD

OH HOW SAD TO SHARE THIS STORY

MY SON'S DAD DESTROYED MY LIFE

IF I LOOK AT THE BABY I SEE LOVE

IF I LOOK AT HIS FATHER I FEEL PAIN

IN BETWEEN THESE TWO MARGINS

I HAVE A PAGE TO WRITE MEMOIRS

PLEASE LEND ME A PEN

Copyright, 2004  by Abdi-Noor Haji Mohammed

What is this world that we've so changed!

                                by Emanuel Seafont

                                                             (New Zealand)

What is this world, that we've so changed,

Where it's common place, to be estranged.

When your wealth in oil, or the value of gold,

Determines how your story's told.

Where the rich are poor, save, their material things,

While millions starve, and their children bring,

In search of food and comforting,

Is it not for them, that church bells ring?

Gilded altars, private pews,

Final demands, to pay your dues.

And the poor stand in their thousand queues,

So we turn away, when they're on the news.

It's upsetting this, to see them so,

We've worked hard for all we have you know,

It's their fault they've nothing more to show,

Not ours they've been struck another blow.

New hospitals, and health farm trips,

Where the rich can go to get new lips,

Manicured finger tips,

And control their weight with tummy clips.

To have the fat sucked from their thighs,

Or the bags removed from beneath their eyes,

While another peasant child dies,

And politicians tell more lies.

Build new churches, praise the Lord,

The desperate drink from filthy gourds.

Not even poets can find the words,

As the poor are driven into herds.

What is this world that we've so changed,

To go through life, and feel short changed.

Might it be, that we're all deranged.

What is this world that we've so changed?

Copyright 2004, by Emmanuel Seafont

Black Mother

by Shaun Hull

Indialantic, Florida USA

the white of day stains your painted dress

the black of night turns razor sharp

feet that wear flaming coals…a soul that bleeds

outside and in

where trees bear crimson fruit

as roots full bore hypocrisies drill so deep

to dig her earth…still plough the surface

clinging vines of apartheid

how much she suffers…raped and ravaged

again and again

strijdom…malan…verwoerd

names that stain her southern land

g7 dead zones from 48

and cape town clearings with

sharpeville apologies still segregate

now die…and die…and die

let us awake by fate arise

her friends of earth minstrels of life

to cast a new play we sing for the future

we move for the past

to turn now in loves instance

an old face anew name

an old shadow anew form

seeds to grow into who she is

whom she shall be

white sister…black brother

white father…black mother

African Heart

South African Soul

©shaunhull-a.r.r., 2005

shull.fl@gmail.com

http://www.soundclick.com/shaunhull